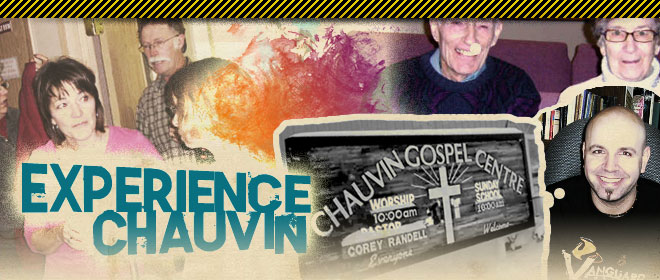 Experience Chauvin
Chauvin is directly in the middle of nowhere. You can get a map and directions on our contact page here.
Located in east central Alberta on highway 610 about 6 km from the Saskatchwan border. We are approximately 40 minutes south of Lloydminster and 40 minutes east of Wainwright.
In 2012 Chauvin Celebrated 100 years. Please contact the Village Office for any information on any community events or general inquiries. www.villageofchauvin.ca
Chauvin offers a great getaway in the heart of farming, oil and cattle country.
Chauvin's campground offers full service sites with showers and flush toilets.  They can be reached at (780) 858-3881.
Scenic surroundings with its own campground as well as being close to Dillberry Lake Provincial Park.
var _gaq = _gaq || []; _gaq.push(['_setAccount', 'UA-41649018-1']); _gaq.push(['_trackPageview']);
(function() { var ga = document.createElement('script'); ga.type = 'text/javascript'; ga.async = true; ga.src = ('https:' == document.location.protocol ? 'https://ssl' : 'http://www') + '.google-analytics.com/ga.js'; var s = document.getElementsByTagName('script')[0]; s.parentNode.insertBefore(ga, s); })();